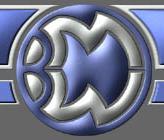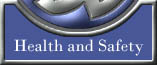 Health and Safety at work takes a high priority in our business and the co-operation of all employees is demanded.
We provide excellent working conditions that comply with current UK & EU legislation and do all that is reasonably practicable to prevent personal injury to anyone (including the public) and damage to property from foreseeable work hazards.
As most of our work falls under the H&S legislation and specifically the CDM Regulations, we have a high level of knowledge in this area supported by extensive experience.
BMW carry out high profile contracts acting as Principle Contractor working to exacting Health & Safety standards.
We are registered with "Constructionline" and have been approved in all categories of our operations.
We are fully conversant with:
• The issue of an F10 notification to the Health & Safety Executive.
• Preparation of pre construction and construction phase Health & Safety plans.
• Preparation of associated Risk assessments and Method Statements.
• Day to day site management issues.
BMW fully endorse the aims of the "CDM Regulations" along with all health and safety legislation and shall aid their successful implementation on all our projects.


Click
here
to see a copy of health and safety Statement